Sentimental Birthday Wishes
---
Great sentimental birthday wishes have a very special ingredient that makes getting older a little easier to swallow: nostalgia. On this page, there's enough nostalgia to feed the whole family with birthday messages that bring back the "good old days."
But not just any sentimental birthday greeting will do the trick. You need to make sure that the level of sentimentality in the birthday wish you choose fits the personality of the birthday boy or girl, delivering what you want to say to him or her.
| | | |
| --- | --- | --- |
| Today, you have many reasons to be grateful that you're alive and well — I have one...you. Happy birthday! | Wishing you an unforgettable birthday that only gets more memorable every minute of every hour! | As kids, we'd play for hours on end...with pure joy in our hearts. We're older now but you're still that playful kid so full of joy. May your birthday be just as joyful! |
| | | |
| --- | --- | --- |
| Happy birthday! When I see the glint of possibility and excitement in your eyes, you don't look a day over the 18 year old I met so many years ago! You make me feel alive! | You deserve a standing ovation! You've always been a hit with us. It's been an honor to know you. We love you. Happy birthday! | It's a tremendous privilege for us to celebrate you, your birthday, your life and what it means to have you in ours!  |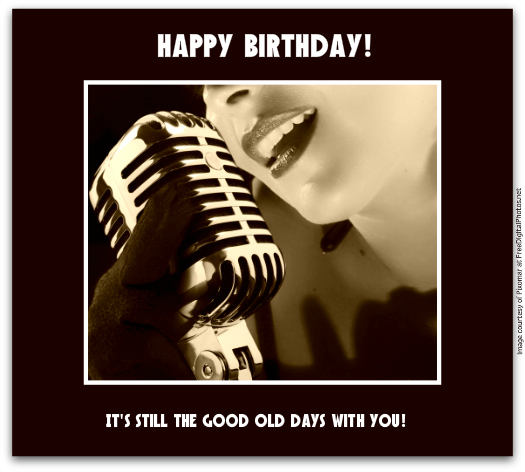 | | | |
| --- | --- | --- |
| You have touched so many lives for so many years. We just want to tell you we love you and THANKS. Happy birthday! | Happy birthday! You've always been a blessing to us and, today, we would like to bless you, with all our hearts, with all your heart desires. | Happy birthday and thank you for being the glue that has kept our family together all these years. We have each other because of everything you've done and sacrificed. |
More sentimental birthday wishes right below...
| | | |
| --- | --- | --- |
| Your journey through life has been difficult at times, but you've stayed the course with love, joy, kindness and dignity, persevering until you finally "arrived" at your destination! Happy birthday! | Let's have a celebration to commemorate your birthday, congratulate you on your many accomplishments, recognize your wonderful deeds and tell the tales you love to share.  | Wishing you endless joy and health on your birthday and the rest of your life...for all the good times you celebrated with us and all the bad times you stood behind us. |
Are sentimental birthday wishes the way to go?
Find out below...
Want to find out if sentimental birthday wishes are right for you and your loved ones? Click here to take the "How sentimental are you" quiz right now!
Better yet, if you know the recipient of your birthday message really well, take the quiz again — only this time answer every question as if you're the birthday girl or boy. 
Go ahead! The results of the quiz could make it easier to choose sentimental birthday wishes for the people you love.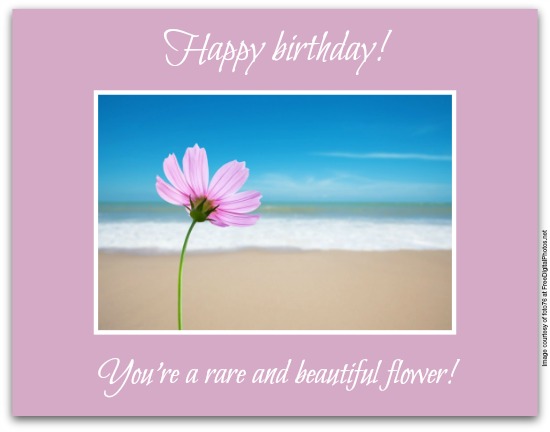 | | | |
| --- | --- | --- |
| Everything I know about life, love, hope, adventure, joy and kindness, the only things that really matter, I learned from you. Thank you. Happy birthday! | Happy birthday! Whatever your dreams, may they all come alive. Whatever your wishes, may they all come true. This I dream and wish for you. | All your dreams have come true. All your loved ones are healthy and happy. All your days are filled with love, joy and wonder. It's time to celebrate...your birthday and you! |
| | | |
| --- | --- | --- |
| Today, you get to celebrate a milestone that many may never reach. You get to celebrate a life that many can only imagine. I'm so glad I get to celebrate this milestone and your life with you. Happy birthday! | Let the beautiful memories of your life always keep your heart warm and your soul alive on your birthday...and for the rest of your days. | On your birthday, may you look back on a life well lived, celebrate the wonderful times you've had and look forward to years of immense joy, wonder and love. |
---
<<Previous     1    2    3    4     Next>>  
Message Guy
Creator of this site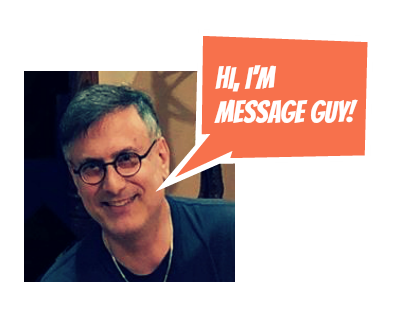 Kevin, the "Message Guy" who writes the birthday wishes, quotes, poems, toasts and speeches for this site, has been a professional writer, editor and translator for more than 25 years. He decided to create BirthdayMessages.net in 2012 to share his passion for famous quotes on the best day of the year — your birthday.

CLICK HERE TO LEARN MORE ABOUT KEVIN (AKA MESSAGE GUY) 
Can't Find
What You Need?
By Kevin (aka "Message Guy")
Copyright © 2013-2020
BirthdayMessages.net.
All rights reserved.
All trademarks and service marks
are the property of their
respective owners.
The copyrights of all birthday
messages on this website
belong to the individual authors.
Site 
Powered By
Solo Build It (SBI)