Wife Birthday Wishes 

---
Today is a special day for your wife, perhaps the most important day of the year, so pamper her with everything she deserves: your love, your care, your respect, your support, your thoughtfulness and your attention. 
Make her feel special with something as simple as a bouquet of roses, a birthday gift or, even better, the loving words of a perfect birthday greeting for your wife.

Wife birthday wishes should be as lovely as your wife. Don't settle for second best. Find beautifully written birthday messages for your wife right here.

| | | |
| --- | --- | --- |
| May you always get everything you want — not just today but every day of the year. Happy birthday!  | My love, you always bring a smile to my face and joy to my heart. You are the sunshine in my life. Happy birthday, sweetheart! | You're on my mind from the moment I wake up to the second I fall asleep (and even while I'm dreaming) — not only on your special day but every day! Happy birthday, my dearest! |
| | | |
| --- | --- | --- |
| Your birthday may come and go but what we have together will last for eternity. Nothing will ever change how I feel about you. I'm the luckiest person alive to have a wife like you. I love you madly. Happy birthday, my dearest! | How do I love thee on your special day? I love thee more than I did yesterday, last year, even the last decade. And I will love thee more tomorrow and next year. I really love thee. Happy birthday, thou dearest! | Every birthday you celebrate only makes me realize how much more beautiful 12 months makes you and how much more in love I am with you. Happy birthday, beautiful. |
| | | |
| --- | --- | --- |
| Happy birthday to the woman of my dreams and my waking life. You're the only one for me 24/7. | Whenever I can't find the words to tell you how much I love you, just know that I love you more every day and quadruple on your birthday. Have a very special day, my precious darling!  | I can't be with you on your birthday, but you should know you're always my first and last thought every day, especially on your special day. Happy birthday. I miss and love you lots and lots. |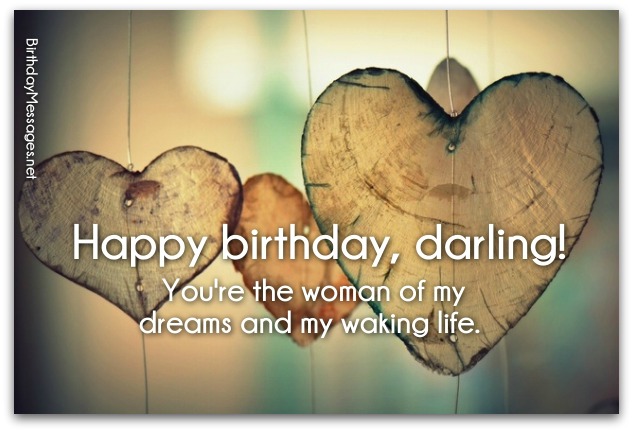 | | | |
| --- | --- | --- |
| When I'm not with you, I'm thinking about you, even in my dreams. When I'm with you, I think how lucky I am. No matter where you are, you're always on my mind. Happy birthday, darling! | There's always something here, there and everywhere to remind me of you. I even see you in my dreams (and fantasies). Happy birthday, sweetheart! | You look more beautiful today than your last birthday but not as beautiful as your next special day. Happy birthday, lover. |
Top of Wife Birthday Wishes
More wife birthday wishes are waiting for you...
| | | |
| --- | --- | --- |
| I would even sail the endless sea to be with you. I love you. Happy birthday, sweetheart! | Wow, I'm so lucky you were born. Thank your Mom and Dad for me. Happy, happy birthday! | Every second with you makes me believe that all I need is love. All I need is you. Happy birthday, my love. |
| | | |
| --- | --- | --- |
| A wife like you is the icing on the birthday cake of life. Happy birthday, honey! | My love for you grows every day. I don't know if my heart can take any more, but you're worth the risk! Happy birthday, my every heartbeat. | Happy birthday, honey, babe, beautiful, darling, dear, doll, dreamgirl, gorgeous, honey, kitten, lovebug, pookie, snuggle-bear, sweetie! To me, you're so much more than just my wife! |
---
<<Previous     1    2    3    4     Next>>  
Message Guy
Creator of this site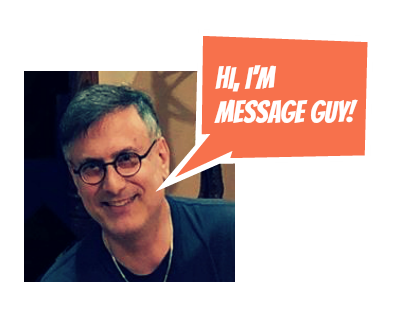 Kevin, the "Message Guy" who writes the birthday wishes, quotes, poems, toasts and speeches on BirthdayMessages.net, has been a content writer since 1993. He created this site in 2012 to share the power of words with you on one of the best days of the year — the birthday of a loved one.

Can't Find
What You Need?
By  Kevin (aka "Message Guy")
Copyright © 2013-2021
BirthdayMessages.net.
All rights reserved. 
All trademarks and service marks
are the property of their
respective owners.
The copyrights of all birthday
messages on this website
belong to the individual authors.
Site 
Powered By
Solo Build It (SBI)
Build Your Own Website