Wife Birthday Wishes 

---
Your wife deserves just the right wife birthday wishes. She deserves birthday messages that are romantic, funny, grateful and respectful all at once. She deserves birthday greetings with your genuine expressions of love and everything you love about her. 
With the right birthday messages for your wife, you can make her feel incredible on the most important day of the year for her. You can make her feel like she is your true soulmate...with just a few tender, loving words. 

The right wife birthday wishes can be hard to find. Luckily, you've just found a whole lot…on this page. Now choose from the best birthday messages right here for your wife.

| | | |
| --- | --- | --- |
| I wish for you one thing: to see yourself as I see you, as the most wonderful person alive. Happy birthday, sweetheart! | No birthday wishes can ever express how much love, admiration and respect I have for you. Have a beautiful day, as beautiful as you, honey!  | My journey through life is so much better because you've come for the ride. Enjoy your birthday, darling! |
| | | |
| --- | --- | --- |
| My darling, happy birthday! You know I always have the most heartfelt of wishes for you, but I have even more heartfelt wishes on your special day. May you always have love in your heart and my heart as your own. | I don't care what age you are, so you shouldn't either. Besides, when we're together, I feel like we're 17 again. We're just happy kids. Happy birthday, beautiful! | My imagination can only go so far — because I can't imagine my life without you. Happy birthday, my dear, my love, my life. |
| | | |
| --- | --- | --- |
| Stay forever young with me...forever and a day. Happy birthday!  | I'm not a man of many words, so this birthday message may be shorter than you would like, but just know that my love for you is nothing shorter than forever. Happy birthday, sweetie! | As we travel through life together, my love for you only grows stronger every day. I am so lucky to have you as my wife! Happy birthday, my love! |
Top of Wife Birthday Wishes
| | | |
| --- | --- | --- |
| Every single year, you just keep getting prettier and prettier! Happy birthday, my very own pretty baby!  | You are the one who shows me the way in my darkest moments and holds me so tight when I need love. Happy birthday, my love!  | Age does not apply to you. Never has. Never will. You just get younger and younger at heart with every birthday of yours. Happy birthday, honey! |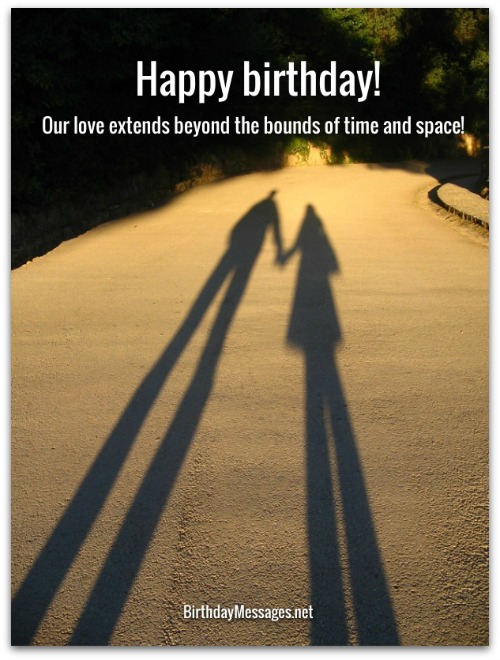 Keep browsing!
There are more wife birthday wishes below...
| | | |
| --- | --- | --- |
| My favorite place on this planet is with you. You are my world. Today. Always. Happy birthday, dear!  | It only takes me a second to think of you. Only you, my love. You're always on my mind. Happy birthday, muffin! | Growing old with you fills me with joy. The best is yet to come. Happy birthday, honey! |
| | | |
| --- | --- | --- |
| | Even the most expensive gift in the world does not even come close to how much you mean to me — you are priceless. Happy birthday to my wife, my best friend and the love of my life!  | You just get sweeter every year. And you know I have a sweet tooth. I just can't resist you, my sweet birthday girl. Have an amazing birthday, my sugar baby. |
Message Guy Pick:


A birthday wish for an out-of-town wife
Below is one of the best birthday wishes for a wife who must work out of town!
| | | |
| --- | --- | --- |
| | I am sending you this special birthday wish with all my love. My you feel my love wherever you are today, your birthday! I love you so much!  | |
---
<<Previous     1    2    3    4     Next>>  
Message Guy
Creator of this site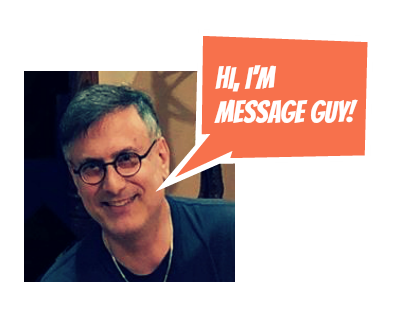 Kevin, the "Message Guy" who writes the birthday wishes, quotes, poems, toasts and speeches on BirthdayMessages.net, has been a content writer since 1993. He created this site in 2012 to share the power of words with you on one of the best days of the year — the birthday of a loved one.

Can't Find
What You Need?
By  Kevin (aka "Message Guy")
Copyright © 2013-2021
BirthdayMessages.net.
All rights reserved. 
All trademarks and service marks
are the property of their
respective owners.
The copyrights of all birthday
messages on this website
belong to the individual authors.
Site 
Powered By
Solo Build It (SBI)
Build Your Own Website