Wife Birthday Wishes 

---
Right here, find the perfect way to say "Happy Birthday" to your wife. What's the perfect way? Give her beautifully written wife birthday wishes to make her feel incredibly special...and make her birthday celebration unforgettable.
With the wife birthday messages on this page, you can express your deepest feelings: your profound love and immense gratitude for everything she brings to your life together. You can show her how much you care about her and how important she is to you. 
Below is a collection of wife birthday greetings with just the right words to say everything you want to say and everything you feel.
| | | |
| --- | --- | --- |
| You give my life purpose. A purpose that helps me overcome every hurdle, every bad moment and every worry. Thank you! Happy birthday! | Wishing you a birthday as inspiring, interesting, important, intriguing and irreplaceable as you are. In other words, incredible! | I don't where my journey will end, but I know where it will start and end today, your birthday...with you, my love. happy birthday, darling! |
| | | |
| --- | --- | --- |
| Happy birthday, my dearest! Our love is electric and you're the spark! Because of you, our life together is so brilliant. | You're my baby love. I'm pathetically and hopelessly in love with you. I'm just a fool in love. Happy birthday, my partner in love. | Happy birthday to a special woman who covers me like an umbrella through my stormiest days and reminds me that the sun is shining somewhere! That woman is you, honey! |
| | | |
| --- | --- | --- |
| To the universe, you're just a tiny speck. To me, you're my universe. Happy birthday, my everything! | When a man loves a woman, he can't keep his mind on anything else. You're always on my mind, baby. Happy birthday! | Happy birthday, my little dreamgirl. No matter how many birthdays you celebrate in life, you will always be the stuff of dreams. Hot, hot stuff. |
Top of Wife Birthday Wishes
| | | |
| --- | --- | --- |
| Happy birthday, sweetheart. There's no one in this crazy world I'm crazier about and no one I would do something crazy for…just to cheer you up. | You're like a flower. You just get more and more beautiful with every passing year. I just want to be the sun and rain that makes you blossom. Have an amazing birthday, my precious petal. | You should have more than a beautiful day on your birthday. You deserve an eternity of beautiful days all rolled up into one very, very special day. This is my gift to you, my love! |
Keep scrolling!
You'll see more wife birthday wishes...
| | | |
| --- | --- | --- |
| I will never give up on you, no matter how dark the night. I will give you all my love. You're worth it! Happy birthday, my precious jewel! | Every day with you makes me so happy. But, for me, your birthday is the happiest day of the year, because I get to celebrate the day you came into the world. Happy birthday, sweetie. | I was once a silly, reckless boy who did not know a thing about love. You made a man out of me. Now I know what love is. You are love. Happy birthday, my love. |
| | | |
| --- | --- | --- |
| | Happiness is spending every moment of your birthday making you happier than ever. Let's have a happy birthday together! | You're my best friend, my lust buddy and the love of my life. Happy birthday!  |
Message Guy Pick:


A great out-of-town wife birthday wish
My favorite birthday wish for anyone with a wife out of town on her birthday.
| | | |
| --- | --- | --- |
| | When you're away, you're never too far. You're always in my heart and always on my mind. I love you. Happy birthday, my long distance lover! | |
---
<<Previous     1    2    3    4
Message Guy
Creator of this site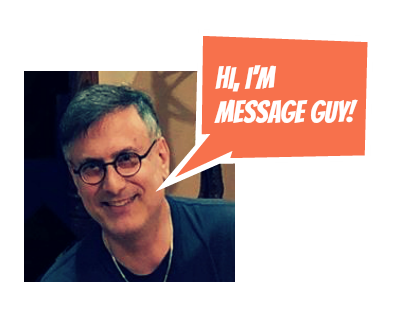 Kevin, the "Message Guy" who writes the birthday wishes, quotes, poems, toasts and speeches on BirthdayMessages.net, has been a content writer since 1993. He created this site in 2012 to share the power of words with you on one of the best days of the year — the birthday of a loved one.

Can't Find
What You Need?
By  Kevin (aka "Message Guy")
Copyright © 2013-2021
BirthdayMessages.net.
All rights reserved. 
All trademarks and service marks
are the property of their
respective owners.
The copyrights of all birthday
messages on this website
belong to the individual authors.
Site 
Powered By
Solo Build It (SBI)
Build Your Own Website