Wife Birthday Wishes
---
Great wife birthday wishes, like the birthday messages for wives here, have one thing in common: each one is great at genuinely expressing exactly how you feel about your wife.
And whether you are at a loss for birthday message ideas or are uncomfortable with the whole idea of expressing yourself (on a greeting card, in an eCard or via Facebook), great wife birthday greetings fortunately also have a knack of capturing how you feel in just a few words.
For more tips on picking birthday messages for your wife, take a quick look at the Message Guy Tip below.
Message Guy Tip #27:
How to pick wife birthday wishes...
Wife birthday messages, needless to say, should be romantic.
The perfect birthday wish for your wife will make her feel like you're courting her all over again. It may even bring tears of joy to her eyes. Even better, it will remind her why she fell in love with you in the first place.
The big question: what's the perfect level of romance that should go into a birthday wish for your wife? The answer is...
Read more ►
| | | |
| --- | --- | --- |
| Today, I'm going to shower you with hugs, kisses and lots of presents. Feel free to live like a queen. Celebrate! You deserve the best on your special day and every day. Happy birthday, honey! | Wishing you as many wishes as you want, as much as joy as you can stand and more love than you ever imagined on your special day. Happy birthday, sweetie. | Happy birthday to my honey bunch of joy, my sweet nectar of love, my beautiful wife, my life! |
Message Guy Tip #73:
What wives want to hear from their husbands...
If you can't figure out what you want to say in your wife's birthday wish, find out what most wives want their husbands to say to them. Fortunately, I just read an article on the "10 things wives want to hear from their husbands." Great piece! Click here if you want to read it now. 

| | | |
| --- | --- | --- |
| You are stunning, striking, sexy, sultry, scandalous, seductive, sensuous, slinky, spicy and steamy — in other words, a hottie! Happy birthday, lover! | I don't want to celebrate your birthday…only. I would like to celebrate your birth every day of the week, every week of the year, every year for the rest of our lives. I love you! | We should make your birthday an international holiday. That's how special your special day is to me. That's how special you are. So Happy <name of wife> day! |
Message Guy Pick
The birthday wish below is #1 on this page and perfect for any wife because... Read more ►
| | | |
| --- | --- | --- |
| |  You are and will always be my princess, my lover, my best friend, my soul mate, my life, no matter how many of your birthdays come and go. Happy, happy birthday! | |
| | | |
| --- | --- | --- |
| When people are about to blow out their birthday candles, they get one wish. On your birthdays, you should get as many as you want and, with all my heart, I will make them come true. Happy birthday, darling! | Birthdays may come and go, but our love will never leave. It will stay forever in our hearts. Happy birthday, honey! I love you! | No husband is as lucky as me, unless he has a beautiful wife like you — a soul mate that time only makes more beautiful. Happy birthday, beautiful! |
Top of Wife Birthday Wishes
Still looking? Here are more wife birthday wishes...
| | | |
| --- | --- | --- |
| I'm not a success in life because I have an amazing wife like you behind me. It's because I have my soul mate — you — by my side. Happy birthday, my dearest! | You mean so much more to me than words can ever say, but I'll try anyway. I adore you. I worship you. I respect you. I admire you. I'm mad about you. I'm nuts about you. I'm crazy about you. I love you. There! Happy birthday, baby! | Happy birthday. I'm so glad that I married you. You are my life, my true soul mate! |
| | | |
| --- | --- | --- |
| There's really no contest when it comes to the best thing in my life. It's you by a long shot. You're my everything! I love you so much. Happy birthday, honey bunch! | Happy birthday to the world's most incredible, amazing, magnificent, unbelievable, extraordinary, fantastic and remarkable wife. Need I say more? Yes, you're also the best! | You're still the wonderful woman I married. I'm so grateful that you are my wife. Happy birthday. |
Message Guy Picks:


My favorite funny wife birthday wishes...
If you want to give your wife a
funny birthday wish, go ahead. You don't
have to stick to romantic birthday messages.
Here are some funny birthday verses that
will make your wife laugh (without getting
offended, because you wouldn't want
to deal with the fallout). Read more ►
---
Message Guy
Creator of this site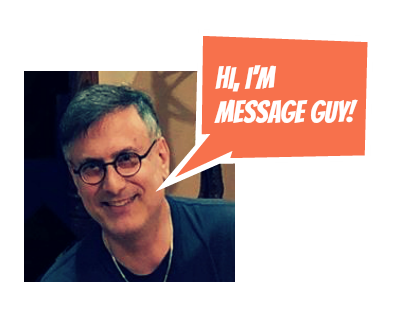 Kevin, the "Message Guy" who writes the birthday wishes, quotes, poems, toasts and speeches on BirthdayMessages.net, has been a content writer since 1993. He created this site in 2012 to share the power of words with you on one of the best days of the year — the birthday of a loved one.

Can't Find
What You Need?
Follow on FeedBurner
By  Kevin (aka "Message Guy")
Copyright © 2013-2021
BirthdayMessages.net.
All rights reserved. 
All trademarks and service marks
are the property of their
respective owners.
The copyrights of all birthday
messages on this website
belong to the individual authors.
Site 
Powered By
Solo Build It (SBI)
Build Your Own Website