Speechwriting Services
---
Suffering from birthday speech brain freeze? You're not alone. Many people are at a loss for words when they have to write and deliver a speech. I can help you. How? I (Kevin, Message Guy, the creator of this site) can write your speech for you.

If you're undecided about writing your speech on your own, ask yourself these questions...

Don't know where to start?
Can't find the right words?
Wondering how long or short to make your speech?
Trying to figure out how funny, clever, heartwarming or inspiring to be?
Bottom line: will you pull out all your hair or bite off all your nails to write this speech? If you answered "yes" to any question above, it's time to rethink your decision to create this masterpiece yourself — and let me (Kevin, Message Guy, the creator of this site) take away all the stress of writing it. Order your speech here.
I have written thousands of great speeches for people like you. To see what the professional speechwriting route can offer you, take a look at my services, rates and testimonials below or check out my speech samples here.

What you receive
100% satisfaction guaranteed. 
I will work with you until you are satisfied with the speech. Guaranteed!
Ready?
Order your speech here.
Got questions? 
Click here to read my FAQ! 

Can't find the answers you need?
Click here to contact me directly!

Can't find the right words?


With me on your team, you don't have to

!
Most public speakers, from U.S. Presidents to high-profile CEOs, use speeches written for them. Since 1994, I have written thousands of speeches for clients. My custom-written speeches will help you "wow" your audience . So stop worrying! I can craft the right words for you.
With my speechwriting service, you will have a pitch-perfect speech for your loved one's birthday celebration. My birthday speeches, beautifully written for you based only on the information you provide me, will help you make this occasion even more memorable..
To get a good idea of what I can do for you, take a quick look at my samples now. Or, if you're ready for the best birthday speech you'll ever deliver, order it here.

Get even more public speaking tips instantly


Speech Guide eBook sale

!

Must end today

!
Message Guy Pick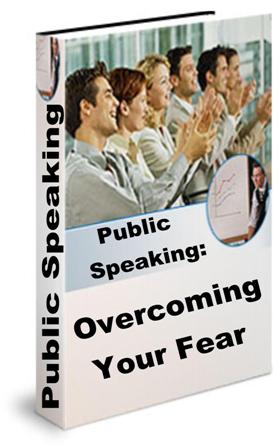 More eBook guides for $1.99
Hurry! This Speech Guide eBook sale must end today! Click the "Buy Now" button to go to PayPal's secure checkout page and use your PayPal account or your credit card to pay for your eBook.
Along with the birthday speech samples on this page, this eBook is certain to make you a birthday speech star.
Let me write your speech
Why me? I've written thousands
If you need a speech to be written, the best person to do it is a birthday message pro. As the creator of the 5,000+ birthday messages on this site and thousands of birthday speeches, you can count on me to professionally write your speech.

For the past 20 years, I have written countless birthday speeches of all kinds, from incredibly funny to not-a-dry-eye-in-the-room sentimental. So, I can write whatever you want or need. See three of my custom-written speech samples right now.

Need to learn more about me? Go to my "About Me" or "LinkedIn" page.
What my speech customers have to say 
"OMG, Kevin, you brought tears to my eyes. It's wonderful.
Thank you SO much! What a special person you are."
Gail
Ohio, USA

"This is quite good and worth the money you charged. I was a hit and I really do
not ever get up to speak in front of anyone. Thank you for nailing it."
Pam
Massachusetts, USA

"Nailed it! Thanks."
Nancy
Florida, USA

"Looks great! Thanks for turning it around quickly!"

John 
Arizona, USA
"Thank you, Kevin! It's perfect!"
Ann
New Jersey, USA

"It is really, really well done!"
Vipul
Ontario, Canada

"Thank you. It is perfect!"

Stacy
California, USA

"Kevin, this is perfect! I want to thank you very much."
Sue 
Oregon, USA

"Absolutely perfect!!! Thank you so much!"
Shiralee
Rockingham, Australia
---
STUCK FOR WORDS?


LET A PRO WRITE YOUR SPEECH




ONLY $85.99



FOR A LIMITED TIME...
GET FREE POEMS, TOASTS & PUBLIC SPEAKING GUIDE WITH SPEECH
Message Guy
Creator of this site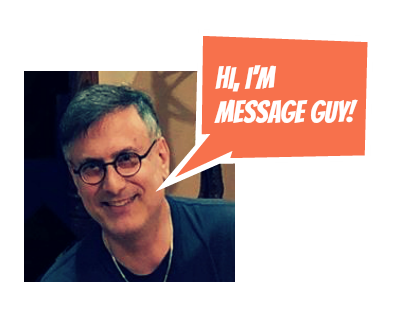 Kevin, the "Message Guy" who writes the birthday wishes, quotes, poems, toasts and speeches for this site, has been a professional writer, editor and translator for more than 25 years. He decided to create BirthdayMessages.net in 2012 to share his passion for famous quotes on the best day of the year — your birthday.

CLICK HERE TO LEARN MORE ABOUT KEVIN (AKA MESSAGE GUY) 
Can't Find
What You Need?
By Kevin (aka "Message Guy")
Copyright © 2013-2020
BirthdayMessages.net.
All rights reserved.
All trademarks and service marks
are the property of their
respective owners.
The copyrights of all birthday
messages on this website
belong to the individual authors.
Site 
Powered By
Solo Build It (SBI)