50th Birthday Wishes
---
Just when you thought I couldn't possibly have more great 50th birthday wishes to share with you, I do. Another page of amazing messages awaits you…right below.
What makes the 50th birthday messages on this page so amazing for your loved ones? Each one offers you a unique (as in "different") way to celebrate this major milestone. As a result, you have a wide choice of 50th birthday greetings to choose from.
Of course, picking 50th birthday wishes is easier when you have a few expert tips to help you. Want to see some? If so, all you need to do is click right here.
| | | |
| --- | --- | --- |
| There is something so incredible about your 50s, better than anything you've ever experienced. It's not the peace of mind. It's not the fat bank account either. It's not even the freedom. It's that you're still around! Happy 50th birthday! | When you turn 50, that's the youngest you'll ever be for the next 50 years. Enjoy the second half of your youth. Happy 50th birthday! | For 50 years, you have pushed the envelope…no matter what. You've leaped over every obstacle in your path and landed straight on your feet. May your courage and strength soar by leaps and bounds the next 50 years. |
| | | |
| --- | --- | --- |
| Turning 50 may not give you the wisdom you expected but it will certainly give you a wheel around your waistline. Happy 50th birthday. | If there was ever a time to enjoy your special day, it's today, your 50th birthday. This is the birthday of second chances. You can redo anything from the first 50 years of your life during the next 50 years. Happy 50th birthday! | Today, I'm all for celebrating your 49th birthday two years in a row. Heck, I just celebrated mine for, let's see, the 11th time. Have an amazing and  happy 49th birthday…again! |
| | | |
| --- | --- | --- |
| Now that you're 50, you can really let the good times roll. Happy 50th birthday. | When you turn 50, do yourself a favor and get out of your comfort zone to fulfill a dream you've always had. Promise yourself you'll live the next 50 years to the fullest. May the next half-century bring you everything you desire. Happy 50th birthday. | At 50, may all your past worries and problems vanish. May you go beyond the "you've been-there-done-that" refrain and try some new things. Let everything give you wings. Happy 50th! |
Message Guy Pick
The birthday wish one below made me feel like dancing. The reason?
Read more ►
| | | |
| --- | --- | --- |
| | You know those dreams you've putting off? Well, it's time to get on the dance floor, do what you have to do and show the world your best moves. Happy 50th birthday! | |
| | | |
| --- | --- | --- |
| It's true what they say: life does indeed start at 50. With all of life's trials and tribulations behind you, you can enjoy all the dues you've paid, relax, smell the flowers and appreciate the finer things in life. Have a life-changing 50th birthday! | With all the beauty and joy you've brought to your family and circle of friends during the first half of your life, the next half will be filled with all that is good in the world…just because you've earned it. Wishing you a very Happy 50th birthday. | When you turn 50, you can stop trying so hard to impress everyone. Really, what's the point? The only person you need to impress is yourself, so stop holding your stomach in and go all out. |
Top of 50th Birthday Wishes
| | | |
| --- | --- | --- |
| You've wondered what 50 would be like your whole life. You thought it would be ancient in every way. I prefer to think of ourselves as vintage. Vintage Mustangs (the car, not the horse). Yep, we're that cool. Happy 50th birthday, dude! | After 50, you need to keep walking to, well, keep walking. Keep marching ahead, no matter how much your feet ache! Happy 50th birthday! | Whoever said 50 is nifty must have been 100 or 25. Happy 50th birthday, you nifty old fart! |
Message Guy Tip #8:


Personalizing the 50th birthday wishes on this page
Personalizing 50th birthday wishes for your sister or brother is not hard. Here's how to do it.
Read more ►
---
<<Previous     1    2    3    4     Next>>
Message Guy
Creator of this site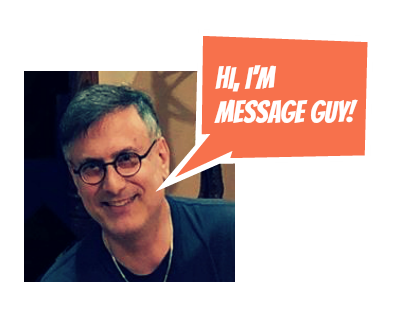 Kevin, the "Message Guy" who writes the birthday wishes, quotes, poems, toasts and speeches on BirthdayMessages.net, has been a content writer since 1993. He created this site in 2012 to share the power of words with you on one of the best days of the year — the birthday of a loved one.

Can't Find
What You Need?
By Kevin (aka "Message Guy")
Copyright © 2013-2020
BirthdayMessages.net.
All rights reserved.
All trademarks and service marks
are the property of their
respective owners.
The copyrights of all birthday
messages on this website
belong to the individual authors.
Site 
Powered By
Solo Build It (SBI)
Build Your Own Website