Inspirational Birthday Wishes
---
Perfect inspirational birthday wishes can inspire loved ones to make serious life changes. 
You'll find all the motivational birthday messages you need on this page. Each one holds the promise of a better future for the ones you love.
Are you inspired to start your search? You should be. You're bound to come upon a birthday verse that's just right for your special birthday boy or girl.
Message Guy Tip #20:
How to pick inspirational birthday wishes
For most people, the criteria for choosing the right inspiring birthday message is pretty one dimensional: pick a birthday wish that will inspire the birthday boy or girl. But there's more to it...
Read more ►
| | | |
| --- | --- | --- |
| I know you are young now but I can already tell that you will one day be a superstar at whatever you do. Happy birthday! | When I think of the world's most amazing teenager, I think of you. May every dream you have spread its wings and fly high! Happy birthday! | You're this age only once, so make the best of it. Live your life like nobody's watching. Start today! Happy birthday! |
| | | |
| --- | --- | --- |
| Today could be the start of something special! Enjoy every second of your birthday! Then, carry that joy in your pocket like spare change (so it will be there when you need it)! | May life take you on a journey you never imagined, bringing you to a destination that stirs your soul, gives you peace of mind and surrounds you with love! Happy birthday! | You're a total original! Never a follower. Always a leader. You are an amazing trailblazer! Don't you ever forget it! Happy birthday! |
| | | |
| --- | --- | --- |
| Happy birthday! Don't think about the road traveled. Look forward to the byways and highways ahead. The best part of your journey is yet to come. Enjoy the ride and, every once and awhile, stop to enjoy the view. | If you truly believe in yourself, everybody will believe in you too. I believe you have what it takes to succeed at anything. Happy birthday!  | Happy birthday! Let everybody else struggle with life's baby steps, You're a giant, so I know you have it in you to make great strides. |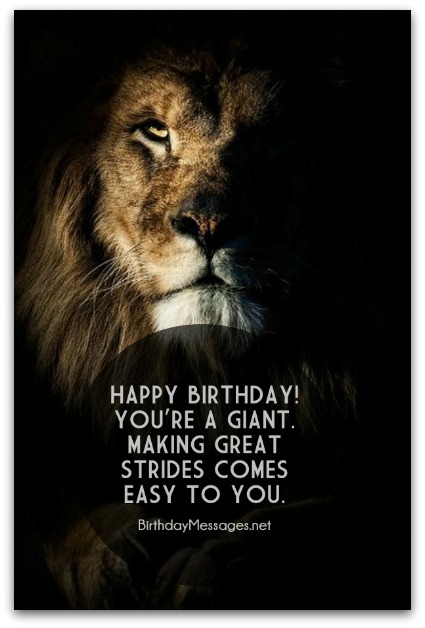 Message Guy Pick
I think the wish below is the most inspirational one here because it touches upon a certain sentiment.
Read more ►
| | | |
| --- | --- | --- |
| | Some people have a special light in them that illuminates this world. When in doubt or despair, read this message and know that I think you're one of the special few who shines bright. Happy birthday! | |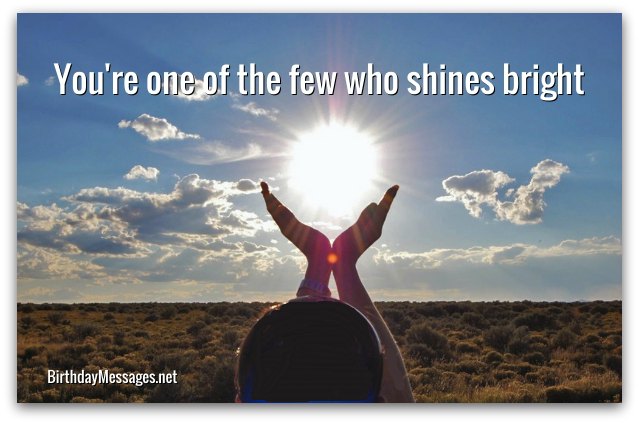 | | | |
| --- | --- | --- |
| Throw away the sails on your birthday and let the winds of change take you into the unknown. Life is more of an adventure when you venture out of your comfort zone. Happy birthday! | Stay brave, positive and upbeat every day — and let your dreams and wisdom be your guide! Happy birthday! | A wonderful life awaits you. A life full of joy, love and prosperity. You have so much potential and truly deserve life's best (even if you don't think so). Happy birthday! |
Top of Inspirational Birthday Wishes
| | | |
| --- | --- | --- |
| On your birthday, may you have the wind in your sails to stand up to life's toughest storms and coast through every beautiful, sunny day. Happy birthday! | At your age, you begin to learn so much about true love and real joy. Rest assured you will have the time of your life discovering both of them. Happy birthday! | Hoping you grow up to be a wise person. You're already a fabulous person. Stay as amazing as you are and keep making the world a better place. Happy birthday! |
| | | |
| --- | --- | --- |
| May all your dreams take flight when you're ready to fly! This birthday could be the beginning of this journey! I hope so! | You've seen, heard and done so much for someone your age. Wishing you more of everything that fulfills you and gives you purpose. Carry on! Happy birthday! | Every passing year brings new experiences and renewed hope for tomorrow. May you have an eternity of both. Happy birthday!  |
---
Message Guy
Creator of this site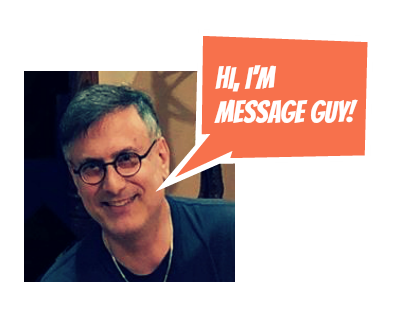 Kevin, the "Message Guy" who writes the birthday wishes, quotes, poems, toasts and speeches for this site, has been a professional writer, editor and translator for more than 25 years. He decided to create BirthdayMessages.net in 2012 to share his passion for birthday and "unbirthday" quotes on the best day of the year — your birthday.

CLICK HERE TO LEARN MORE ABOUT KEVIN (AKA MESSAGE GUY) 
Can't Find
What You Need?
By Kevin (aka "Message Guy")
Copyright © 2013-2019
BirthdayMessages.net.
All rights reserved.
All trademarks and service marks
are the property of their
respective owners.
The copyrights of all birthday
messages on this website
belong to the individual authors.
Site 
Powered By
Solo Build It (SBI)