50th Birthday Wishes
---
Sometimes, it can be really hard to pick 50th birthday wishes for someone special! But it doesn't have to be! All you need to do is check out the birthday messages here.
All the 50th birthday greetings below have what it takes to celebrate the 50th birthday of the ones you love: each offers you a unique way that befits this major milestone. The end result? You have a huge choice of inspirational, sentimental and funny messages to choose from. 

And if you want to make it even easier for yourself, simply click here for some great tips from page 1 of this section (just to get you in the right mindset).
| | | |
| --- | --- | --- |
| At 50, when everything in your life just sucks and you can't stand the thought of another 50 years on Earth, you know what you have to do…drink wine and eat chocolate. Happy 50th birthday! | When you hit 50 and menopause hits you, the last thing you want to hear from anyone is encouragement, so I'll tell you the truth. It's better than the alternative: sex. Happy 50th birthday! | At 50, the first signs of mid-age aren't memory loss, wrinkles, aches and pains — it's when you get your first pair of progressive eyeglasses. Happy 50th birthday! |
| | | |
| --- | --- | --- |
| Happy 50th birthday! It's hard to believe that you've only seen 50 years come and go. You have the heart of a 20 year old and the soul of an ancient poet. You amaze me. | Happy 50th birthday is the least I want to say to you on your special day. The most? You're my idea of what every 50 year old should be: simply great!  | Happy 50th birthday! If you've made it this far, the next 50 years will be a cinch! Not! |
| | | |
| --- | --- | --- |
| When you turn 50, you enter a new and exciting world of possibilities — your mid-life crisis. Enjoy every single minute of it! And if need any ideas, just ask. Happy 50th birthday! | You're more than halfway through your life expectancy and just in time for your mid-life crisis. Time to drive off in that car you've always wanted and get your mid-life mojo on. Happy 50th birthday! | There's no time like the present to follow your bliss and give your dreams another chance. I know you can! Happy 50th birthday! |
Message Guy Pick
Turning 50 is hard for some people. The birthday wish below makes it a little easier. Why?
Read more ►
| | | |
| --- | --- | --- |
| | Age is in the eyes of the beholder. Some people might think you're "middle aged" now. But you know different. You're a vintage classic. With just a little polish, a new set of tires and a few coats of paint, you'll be ready to tackle the road ahead, come rain or shine! Happy 50th birthday! | |
There's much more to choose from

!



Find more 50th birthday wishes below...
Top of 50th Birthday Wishes
| | | |
| --- | --- | --- |
| Have an incredible 50th birthday! It's not the beginning of the end — it's the beginning of a journey that could take you where you've always wanted to go. You need only pick the destination! | When you hit 50, you have to learn how to laugh at yourself, laugh off the little obstacles life throws at you and laugh with your kids. It's better than crying! Happy birthday! | On your special day, eat, drink, twist and shout to your heart's content but no more than that — you do have a 50-year old heart, you know! |
| | | |
| --- | --- | --- |
| Hope you never look a day over 39. I mean, really, what else is there to wish for? Happy 50th birthday, beautiful! | If you thought your 40s were great, you will absolutely love your 50s. If not, forget I said anything! Happy 50th birthday! | Between you and me, it's fine if you want to celebrate your 49th birthday for the second time. Been there, done that…three times! Happy 49th birthday (nudge, nudge, wink, wink)! |
---
<<Previous     1    2    3    4
Message Guy
Creator of this site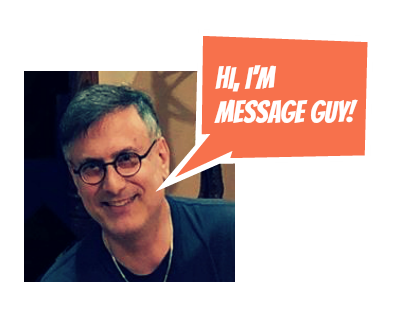 Kevin, the "Message Guy" who writes the birthday wishes, quotes, poems, toasts and speeches on BirthdayMessages.net, has been a content writer since 1993. He created this site in 2012 to share the power of words with you on one of the best days of the year — the birthday of a loved one.

Can't Find
What You Need?
By Kevin (aka "Message Guy")
Copyright © 2013-2020
BirthdayMessages.net.
All rights reserved.
All trademarks and service marks
are the property of their
respective owners.
The copyrights of all birthday
messages on this website
belong to the individual authors.
Site 
Powered By
Solo Build It (SBI)
Build Your Own Website