Inspirational Birthday Quotes
---
When all else fails, the inspirational birthday quotes here, together with personal birthday messages (also done for you here), may be what it takes to lift the spirits of a loved one on their birthday. 
It's best to choose a saying (with a message) that expresses everything you want to say to someone special. This personal touch will make the birthday girl or boy feel even more incredible on his or her special day.
Picking an inspirational quote is as easy as scrolling down a few inches and choosing the most inspiring quote out of the many, many choices you have right below.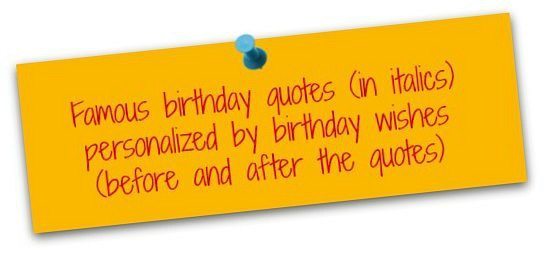 The first step is acceptance.

"Try to be like the turtle - at ease in your own shell."


~ Bill Copeland


Be comfortable in your own skin, even if it shows every line life has given you. Embrace every birthday, starting with this one! 


You are your own best friend.

"While one finds company in himself and his pursuits, he cannot feel old, no matter what his years may be."


~ Amos Bronson Alcott


I know I'd like to be best friends with your inner best friend, no matter how old yours gets. Happy birthday! 


This is how I want to love.

"Those who love deeply never grow old, They may die of old age, but they die young."


~ Dorothy Canfield Fisher


This is how I want to love you. Happy birthday!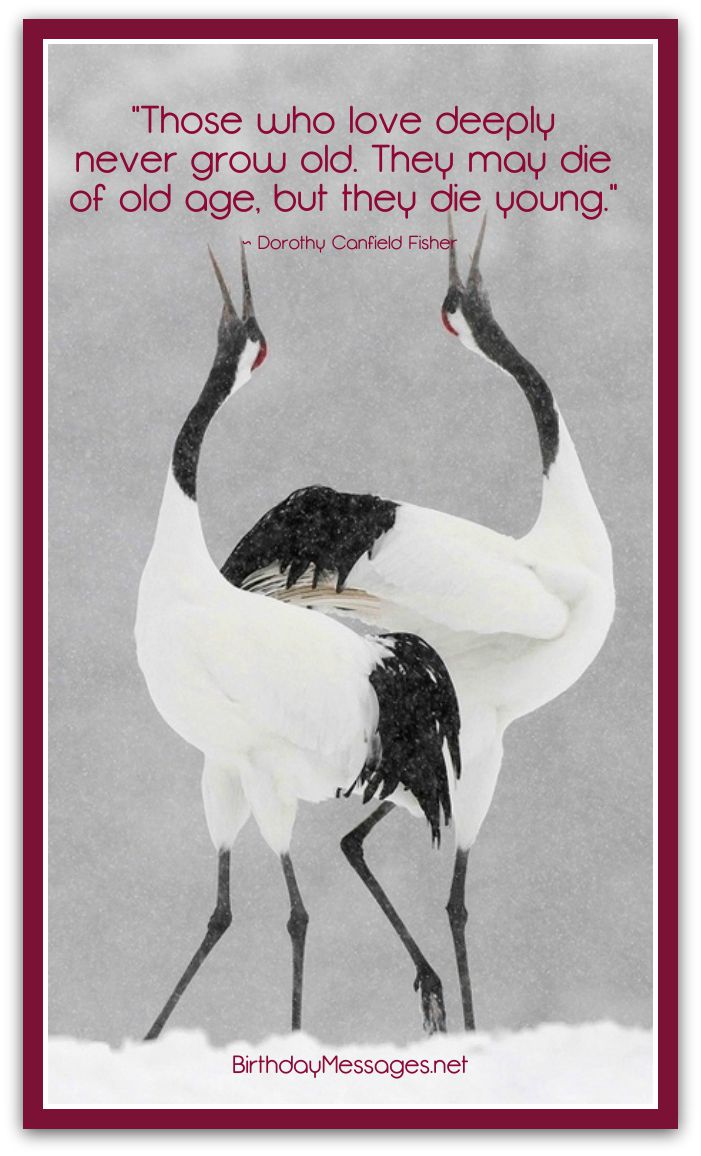 Age is just a wrinkle in time...

"Nobody grows old merely by living a number of years. We grow old by deserting our ideals. Years may wrinkle the skin, but to give up enthusiasm wrinkles the soul."


~ Samuel Ullman


And time is only a wrinkle on your face, so keep the faith every moment and dream big every day! Happy birthday!

There is a genuine  age-defying formula...

"Aging is not lost youth but a new stage of opportunity and strength."


~ Betty Friedan


To be young at heart, you have to first be young at heart. No magic formula here. Let the magic begin on your birthday!


There's nothing like an experienced woman.

"The age of a woman doesn't mean a thing. The best tunes are played on the oldest fiddles."


~ Ralph Waldo Emerson


And there's no one like you. Happy birthday!


Live to love and love to live. 

"Age does not protect you from love. But love, to some extent, protects you from age."


~ Anais Nin


Our love has a way of making us feel so young. Happy birthday!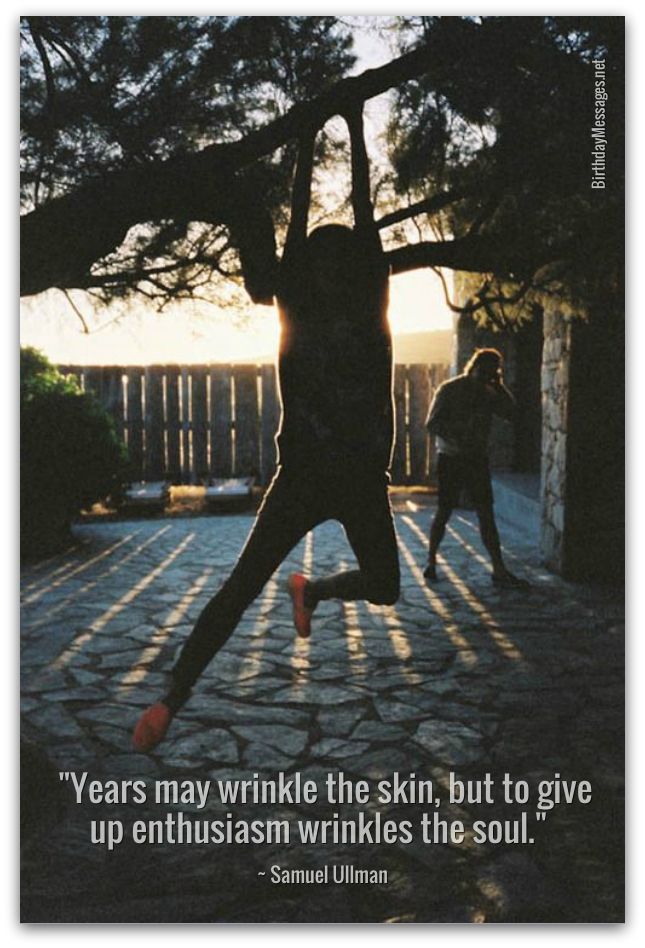 Everything good comes to those who age.

"There's a beauty to wisdom and experience that cannot be faked. It's impossible to be mature without having lived."


~ Amy Grant


Your life is beautiful. Only wisdom and experience can show you this undeniable truth.


Happy birthday!

Message Guy Tip #17:


How to 

choose inspirational birthday quotes
When you choose inspirational birthday quotes,
you must look for sayings that have the right messages.
Read more ►
Take it from the champ...

"Age is whatever you think it is. You are as old as you think you are."


~ Muhammad Ali


I think you're the youngest person I know! Happy birthday!


Today is the first day of the rest of your successful life.

"Your present circumstances don't determine where you can go; they merely determine where you start."


~ Nido Qubein


You'll be ahead of everyone in no time. Happy birthday!


This proves that acting younger than your shoe size  doesn't matter...

"Age shouldn't affect you. It's just like the size of your shoes - they don't determine how you live your life! You're either marvelous or you're boring, regardless of your age."


~ Steven Morrissey


You really shouldn't act older than your shoe size. Playtime is not over...not by a long shot. Happy birthday!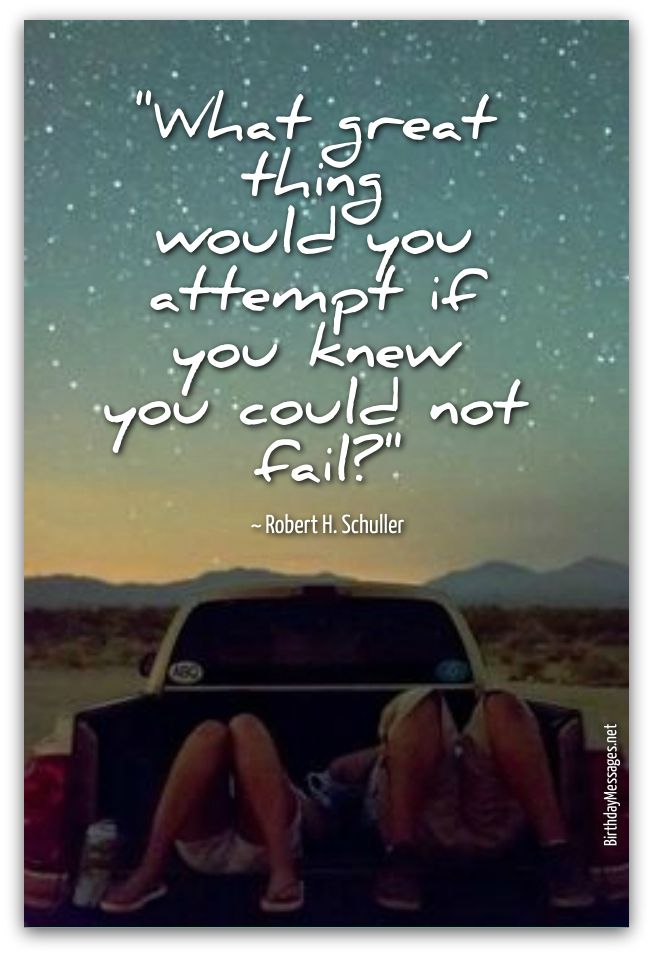 You are indeed a happy soul...

"Happiness resides not in possessions, and not in gold. Happiness dwells in the soul."


~ Democritus


Happy soul birthday!


You're amazing (you just don't know it yet)...

"If we did all the things we are capable of, we would literally astound ourselves."


~ Thomas A. Edison


Now it's time to astound yourself. Happy birthday! 


You have so much potential.

"What great thing would you attempt if you knew you could not fail?"


~ Robert H. Schuller


I pronounce you "failure-proof." Now do something great...great like you. Happy birthday!

Top of Inspirational Birthday Quotes
Accepting your age is a big mistake...

"Age is the acceptance of a term of years. But maturity is the glory of years."


~ Martha Graham


Seek glory wherever you roam! Happy birthday!


The worst of your yesterdays is gone.

"The mind that is wise mourns less for what age takes away; than what it leaves behind."


~ William Wordsworth


Today is your special day. let's make it more special than ever. Happy birthday!


Our legacy matters...

"Old age is not a matter for sorrow. It is matter for thanks if we have left our work done behind us."


~ Thomas Carlyle


You will leave behind more than an estate — you will leave a legacy of love, hope and joy. You're a legend in your own time. Happy birthday! 

---
<<Previous     1    2    3
Message Guy
Creator of this site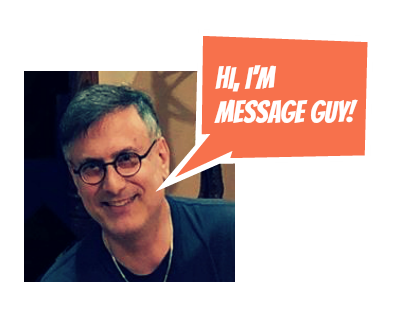 Kevin, the "Message Guy" who writes the birthday wishes, quotes, poems, toasts and speeches for this site, has been a professional writer, editor and translator for more than 25 years. He decided to create BirthdayMessages.net in 2012 to share his passion for birthday and "unbirthday" quotes on the best day of the year — your birthday.

CLICK HERE TO LEARN MORE ABOUT KEVIN (AKA MESSAGE GUY) 
Can't Find
What You Need?
By Kevin (aka "Message Guy")
Copyright © 2013-2019
BirthdayMessages.net.
All rights reserved.
All trademarks and service marks
are the property of their
respective owners.
The copyrights of all birthday
messages on this website
belong to the individual authors.
Site 
Powered By
Solo Build It (SBI)