Inspirational Birthday Wishes
---
How will you know you've found the right inspirational birthday wishes? Because that's the only type of stirring birthday messages you can get here. Take a look below and see for yourself.
If you need any help with selecting the perfect inspirational birthday messages, feel free to click here and go straight to Message Guy Tip #20 for tips on this very topic. 
| | | |
| --- | --- | --- |
| You have been an inspiring role model your entire life. Your legacy of inspiration will enrich our lives and those of every new generation in our family. Happy birthday! | You are truly unique and deserve the respect that comes with accomplishing so much with so little, except for your brains, brawn and bravery. Happy birthday, sweet prince! | You're not special — you're the most special person I know! You have achieved more in your short life than most people accomplish in a lifetime. Happy birthday! |
| | | |
| --- | --- | --- |
| When you come right down to it, there are really two ways to go through life. You can either laugh or cry. You've always laughed, making me laugh. That's what makes you special. Happy birthday! | You are an endless source of inspiration for the people in your life who know and love you. Happy birthday to the brightest light in all our lives! | Happy birthday! You are truly the light in my life. You make me shine my very brightest, even during my darkest times.  |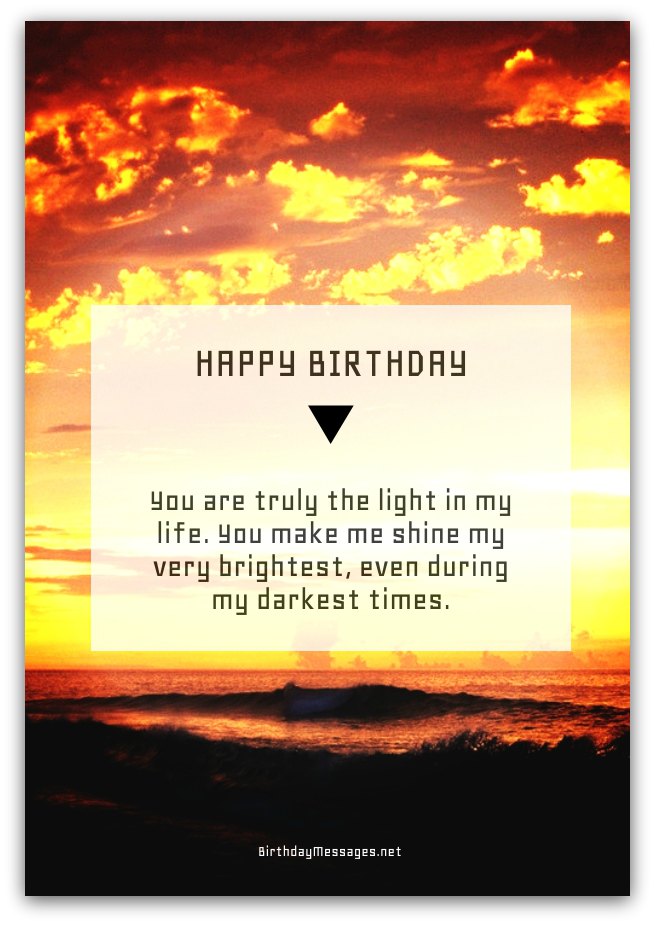 | | | |
| --- | --- | --- |
| Tomorrow can bring untold joy, love and peace of mind. Whatever your troubles, sleep on it! Happy birthday! Here's to tomorrow! | May every year of your life bring you new friends, greater wisdom, renewed hope and just enough light to stir your soul, tame your demons and fan the flames of love. You deserve it! Happy birthday! | You are a light in everybody's life. If I'm even half as inspirational as you at your age, I could very well be the next Oprah. Happy birthday! |
Top of Inspirational Birthday Wishes
There's more to inspire you and your loved ones
See more inspirational birthday wishes below...
| | | |
| --- | --- | --- |
| You're an incredibly consistent role model and a relentlessly compassionate life coach. I can't thank you enough! Thank you! Thank you! Thank you! | You always encourage me. Whether it's a few simple words, a big bear hug or a hand on my shoulder, you've made me move mountains in my life. Happy birthday! | In life, you never know what the next day will bring. But you've always been there for me. I can count on you. Happy birthday!  |
| | | |
| --- | --- | --- |
| Whenever I've faced life's obstacles, you've seen me through them. Whenever I've been disappointed by the world's ugliness, you've encouraged me to see its beauty. Whenever I've had my back against the wall, you've had my back. Thank you and happy birthday! | When I fall, you pick me up. You make stand tall. If I've achieved anything in life and the corporate world, it's due to you and the examples you've set for me. You are my role model. Happy birthday! | You may think your age is a giant number, but you have it all wrong — you've always been a giant in the lives of your loved ones! May you have a birthday as awesome as you are! |
| | | |
| --- | --- | --- |
| I am glad that the world has been blessed by an amazing person like you for so many years! You make every day brighter with your love and warmth! Happy birthday. | Money can't buy you love. It also can't buy you the type of inspiration I get from someone as amazing as you. You are my mentor in life. I'm so grateful that I have you in my life. Happy birthday! | Keep your beautiful smile, your love of life and your relentless optimism. You light up every moment I'm by your side. Happy birthday! |
---
<<Previous     1    2    3    4     Next>>  
Message Guy
Creator of this site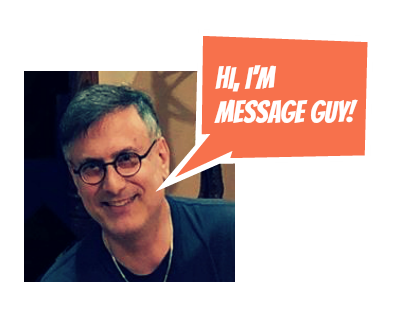 Kevin, the "Message Guy" who writes the birthday wishes, quotes, poems, toasts and speeches for this site, has been a professional writer, editor and translator for more than 25 years. He decided to create BirthdayMessages.net in 2012 to share his passion for birthday and "unbirthday" quotes on the best day of the year — your birthday.

CLICK HERE TO LEARN MORE ABOUT KEVIN (AKA MESSAGE GUY) 
Can't Find
What You Need?
By Kevin (aka "Message Guy")
Copyright © 2013-2019
BirthdayMessages.net.
All rights reserved.
All trademarks and service marks
are the property of their
respective owners.
The copyrights of all birthday
messages on this website
belong to the individual authors.
Site 
Powered By
Solo Build It (SBI)