Inspirational Birthday Wishes
---
Great inspirational birthday wishes usually come with original, beautifully written, uplifting birthday messages that have one thing in common: they all provide a bonafide payoff for taking on a rewarding challenge.
Birthday wishes that offer instant gratification don't even enter into the equation. That's because "instant gratification" isn't inspiring in the long run — the fulfillment that comes from a hard-fought, hard-won struggle is inspiration that can last a lifetime. 
"Great" inspirational birthday greetings are the only type we have here.
| | | |
| --- | --- | --- |
| If you are born with a talent, you were meant to use it in some way. This birthday, may you discover many more secret talents in yourself. Happy birthday! | Every birthday, decide to live wholeheartedly, as if it were your last birthday ever. Every birthday, learn more wholeheartedly, as if you never knew anything before. Happy birthday! | As you get older, have more dreams than memories, more opportunities than chances, more hard work than luck and more friends than acquaintances. May you have the very best in life. Happy birthday! |
| | | |
| --- | --- | --- |
| Happy birthday to someone who defines the word "bravery": even in your saddest moments, you rise up, brush off your heart and walk into the light, looking for your Holy Grail.  | Happy birthday to someone who utterly rejects the idea of getting older. You definitely look and act the part well! | You make everything better. You just have a knack of making me feel amazing. That's a remarkable gift. I hope I do the same for you. Happy birthday! |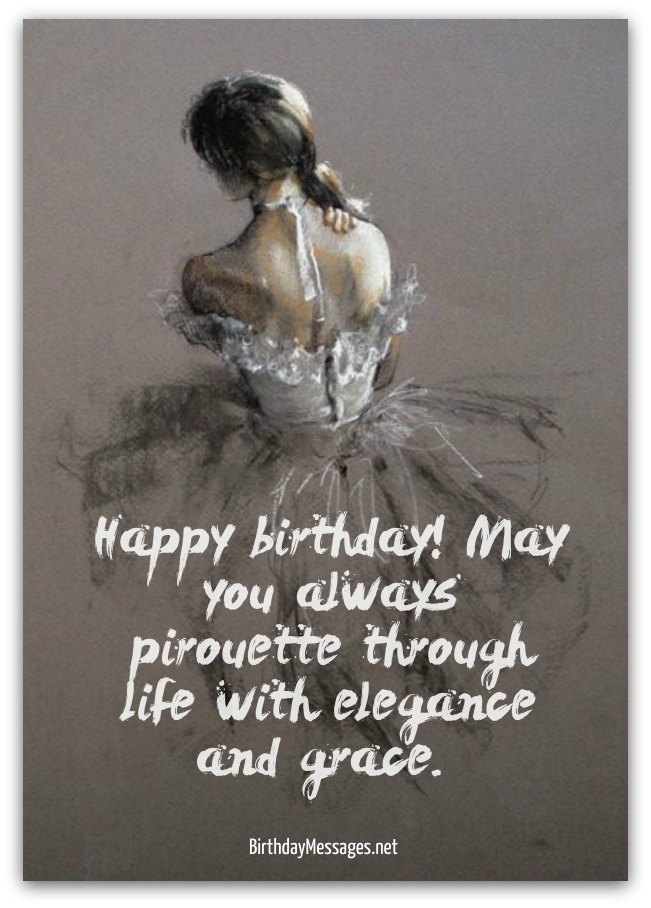 | | | |
| --- | --- | --- |
| Do you want to look back in life and think about what a great life you've had? Always look ahead to the next adventure! Happy birthday! | May each birthday you celebrate bestow upon you great things: like the confidence to chase after your dreams and the wisdom to chase after the right ones...starting with this birthday! | When you look back at your life, like what you see? Don't worry — you have many tomorrows to walk away from the past, reinvent yourself and start rebuilding for the future. I know you can. Happy birthday! |
Top of Inspirational Birthday Wishes
Keep looking for inspiration

!



Look at the inspirational birthday wishes below
| | | |
| --- | --- | --- |
| On your birthday, we're here to tell you that we will always back you in everything you do. Happy birthday! | You should have the wings of an angel. You've certainly earned them from all the lives you've touched and continue to touch in your special way. Hoping your birthday is truly your special day. | As you travel through life, may you always have love, joy and success...and may you never look back with anger or regret. Happy birthday! |
| | | |
| --- | --- | --- |
| Counting your blessings and loved ones is a joy that very few have on their birthdays. May you always have happiness in your life. Happy birthday! | On your birthday, I wish you a year full of success and joy. With faith, courage and dedication, no dream is too big. Happy birthday. | Your birthday today is special because it marks your amazing journey you since birth and the beginning of many more new adventures and discoveries. happy birthday.  |
| | | |
| --- | --- | --- |
| If you think you've lived life fully until now, you know nothing. The best years of your life are yet to come. Live it up! Happy birthday! | Have you made many wishes? May all your wishes come true on your birthday and take off ever after. Happy birthday! | Your birthday is the perfect opportunity to take a break, look at everything around you, feel alive with all your heart and promise yourself to do great things. Happy birthday! |
---
<<Previous     1    2    3    4     Next>>
Message Guy
Creator of this site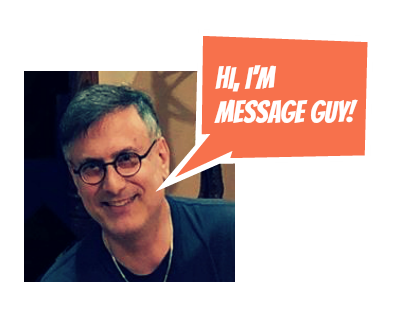 Kevin, the "Message Guy" who writes the birthday wishes, quotes, poems, toasts and speeches for this site, has been a professional writer, editor and translator for more than 25 years. He decided to create BirthdayMessages.net in 2012 to share his passion for birthday and "unbirthday" quotes on the best day of the year — your birthday.

CLICK HERE TO LEARN MORE ABOUT KEVIN (AKA MESSAGE GUY) 
Can't Find
What You Need?
By Kevin (aka "Message Guy")
Copyright © 2013-2019
BirthdayMessages.net.
All rights reserved.
All trademarks and service marks
are the property of their
respective owners.
The copyrights of all birthday
messages on this website
belong to the individual authors.
Site 
Powered By
Solo Build It (SBI)